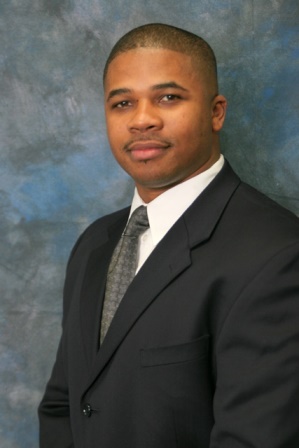 Morris Hall REALTOR®
810-523-5456
mhalljr@maximprops.com
A graduate of the University of Michigan, Morris earned 2 BA degrees in 4 years. He is also a graduate of Wayne State University Law School. He has earned honor(s) of Distinguished Mediator and Master Negotiator from the Straus Institute of Dispute Resolution. Over the last 20 years Morris has been refining both his Real Estate and Mortgage skills to become one of the Top Brokers in the Nation. Morris has been a Mortgage Professional since 2004 and a Real Estate Broker since 2005. His clarity and understanding of the fundamentals of all things Real Estate are best in class. Morris' sports background and investment experience has had an enormous impact on the way he trains his staff. He continually demonstrates teamwork and self- sacrifice for the greater good and strongly believes in leading by example. This ideology has proven very successful over his 20 year professional career. Morris prides himself on building his companies by carefully and selectively hiring professionals that exhibit integrity and are highly motivated. Morris personally trains his team members to use a client centered approach. His philosophy of putting the clients' interests first guarantees a successful client experience. As a long-time resident of Farmington Hills Morris understands the importance of community, he has sat on the Board of his HOA and continues to support his community volunteering his time, energy and expertise. Morris enjoys spending time with his family, golfing and traveling.
Kelley Merritt
313-804-0793
kmerritt@maximprops.com
Kelley is the "KEY" to your Real Estate and Mortgage needs! ONE call "CLOSES" it all! Kelley has been a Mortgage Professional since 2008 and a Real Estate Professional since 2015. Kelley has long standing history of helping clients fulfill their real estate dreams and exceed their mortgage expectations by offering guidance, clarity and perseverance to get the job done right! What separates Kelley from all the other Real Estate Agents and Mortgage Professionals is that Kelley walks you through the entire real estate and mortgage process from beginning to end. ALL transactions are processed in house and by her. A smooth and seamless closing is her expertise.
Michael Newton
248-444-7343
mnewton@maximprops.com
A graduate of Michigan State University, Michael built a successful 17-year financial planning career before taking on real estate full time. He has over 10 years' experience working with both Sellers and Buyers of residential homes, as well as investment properties. In addition, he also has mortgage and lending experience. He has overseen a private investors and commercial loan portfolio of over $10 million. Michael's financial and analytical background, combined with an easy personable approach, gives his clients the financial knowledge they need to make educated decisions, in an easy to understand manner. Integrity is of key importance to how Michael conducts his business. Michael enjoys spending time with family, playing the guitar and bike riding.